medical discussion
Tags :-
SHARE PLEASE -
2015-06-24 20:09:13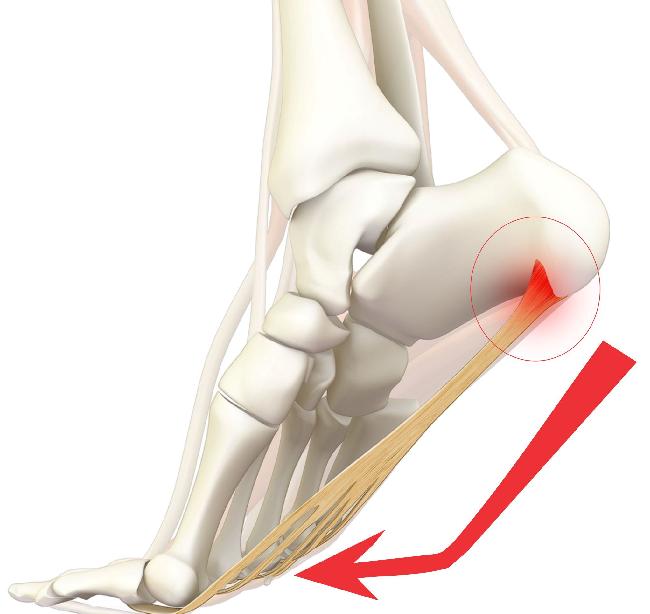 Plantarfascitis is one of the most common problem nowdays. In most of the cases with medicines pain reduce & subsides temporarily but it reoccurs. Many times pain is very severe & disabling. Medications, cold pack, silicon cushion & if nothing works then local steroid injection. But most of the cases even after steroid injections it is not cured completely. In all these cases we are missing most importing aspect of this management that is corrective orthotics. It is very important to understand the mechanism of plantarfascitis & plan treatment accordingly.
What is plantar fasciitis?
Plantar fasciitis (plantar fasciosis) is inflammation of the plantar fascia. The plantar fascia is a strong bowstring-like ligament that runs from the calcaneum (heel bone) to the tip of the foot. When the plantar fasciia is stretched too far its soft tissue fibers become inflamed, usually where it attaches to the heel bone. Sometimes the problem may occur in the middle of the foot. The patient experiences pain under the foot, especially after long periods of rest. If inflammation persists for longer duration it can lead to calcaneal spur.
Causes: Plantarfascitis is not usually caused by a single injury, such as a twist or fall, but rather the result of repetitive stress and pounding of the heel. Still following factors play important role in increasing severity of plantarfascitis.
Arch type: Flat feet, High arch or in between
Footwear: Wearing too flat or too high heel footwear
Lifestyle: continuous standing, walking or running
Body weight: Overweight results in more stress on plantar fascia
Osteoporosis: Weak bones will aggravate pain more
Diagnosis:
Podiatrist /Foot doctor is the right person to diagnose & treat heel pain. Assessment should include detailed history, lifestyle evaluation, assessment of foot arch & alignment of all proximal joints, gait analysis etc. The real skill is to identify the cause of the condition and then establish the correct treatment plan.
Treatment:
Rest: Temporary rest is important to allow plantarfascia to heal
Cold pack: Helps to reduce inflammation. Recommended 3-4 times a day, 20 minutes each time (Not recommended for diabetic patient)
Right orthotics: To support plantarfascia & correct faulty alignment
Supportive shoes: Orthotics with proper supportive shoe gives long term relief
Exercises:
Generally higher arched feet require a strict stretching program and flat feet require a gradual strengthening program and more support. One should not do stretching in acute pain.
What to avoid:
Barefeet walking on hard surfaces
Wearing too flat or too high heeled footwear
Heel Cushions: Silicone or foam heel cushions commonly available from pharmacies do nothing to actually cure this condition and at best provide temporary comfort.
Podiatry is a field which has very less awareness in India. It is not just plantarfascitis but their are many conditions realted to foot & ankle in which Podiatric management can help. I am in this Podiatry practice since five years & with proper orthotics I have got excellent results in such cases. So I will like to request all doctors that next time if you get any patient with plantarfascitis or foot & ankle pain, dont forget to have look at their foot alignment. Will you do that?